Announcement:
The Merry McKentys have joined forces with Solaris as
the Awakeneers
.
Contra Dancing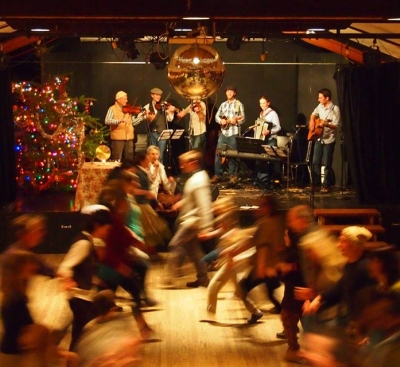 Contra dancing is a fun, energetic form of traditional dancing that has been around for a few centuries at least. It is usually done in lines (and sometimes in circles), and is often likened to square dancing without the squares. There is no fancy footwork required, and a complete newcomer can be dancing along in a matter of minutes with the help of the dance caller, who gives instructions as the dance goes along. You can read all about the particulars at the Wikipedia page on the topic.
Aside from being great fun (and good exercise), contra dances are also a beneficial and therapeutic thing to do with all your neighbours and acquaintances, especially in the middle of winter on a very small island!
As one person put it:
"Contra dance [is a] community builder extraordinaire!!! It's cooperative, 100% inclusive, non-judgmental, hard work, fun and filled with laughter!!! I highly recommend it as a precursor to every town hall meeting!"
Some contra dances can be rather serious but, since "Merry" is our middle name, contra dances with The Merry McKentys usually include a lot of laughter, a little bit of chaos, and plenty of good-hearted fun!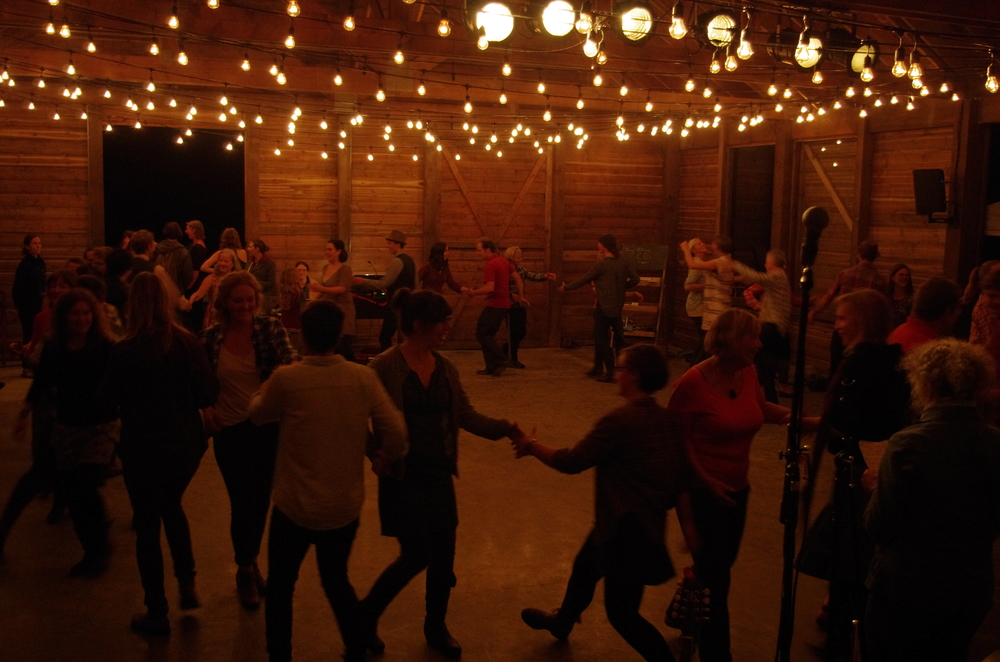 The simple moves that make up the dances are demonstrated before each dance and then a caller announces each move as the dance progresses. Anyone can participate -- no previous experience or aptitude required. Of course, dances are accompanied by lively live music.
We've played for and called contra dancing in halls, fields, driveways, barns, and living rooms up and down the BC coast, in Washington and the Kootenays, and in several small towns in France and Italy. We even tried translating contra calls into Dutch, French, and Italian!

Here's a video of an enthusiastic contra dance at Ecolonie, a primarily Dutch ecovillage and summer camp in northern France:
Contra dancing is a great community-builder, and an excellent addition to birthday parties, weddings, or other festive occasions.